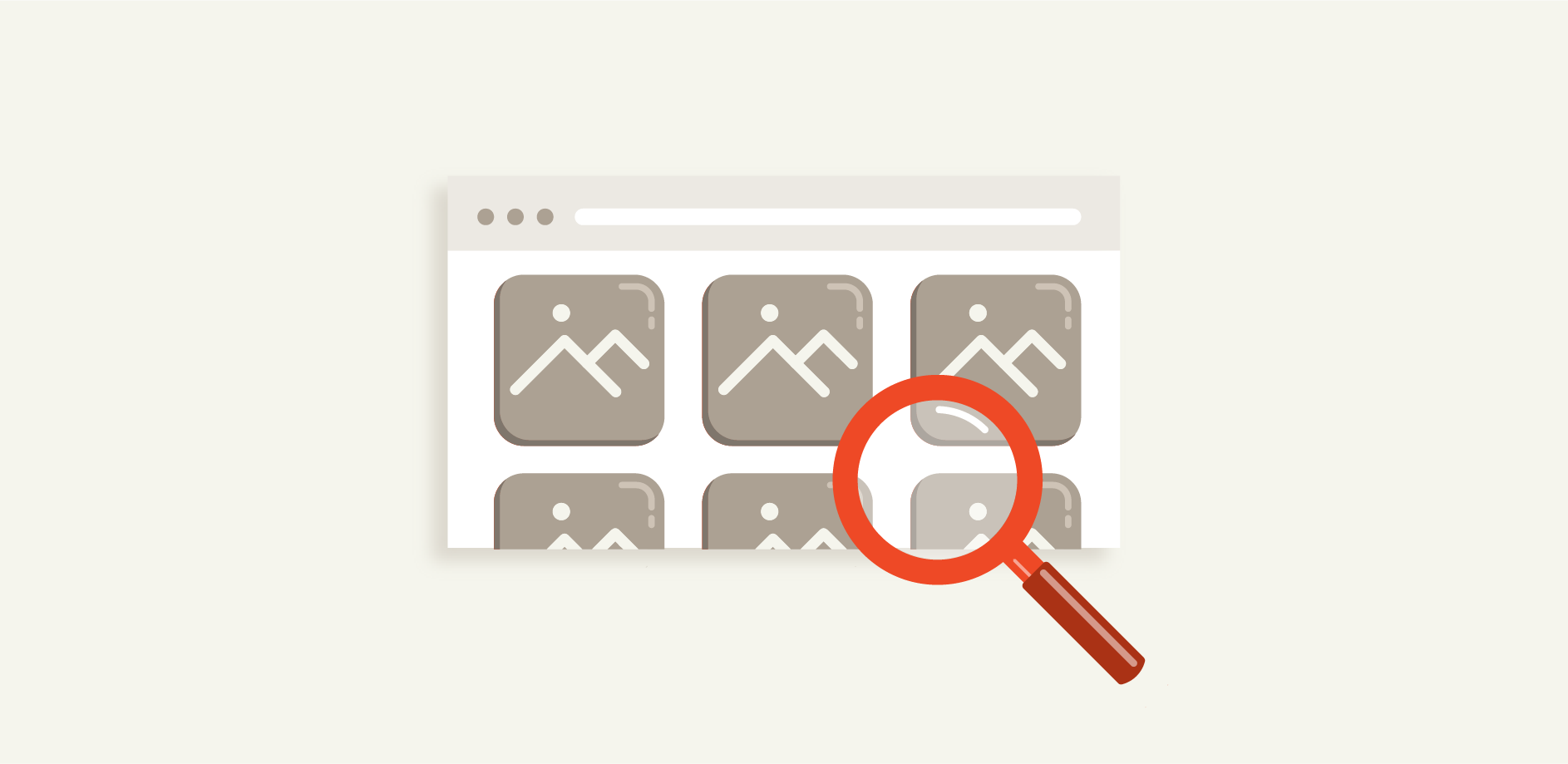 In my previous blog post, I discuss different types of stock image sources and give some general guidance regarding where to begin. Let's say you've now chosen a stock photo website as a starting point—what happens next? That single website may provide you with millions of options, so how do you narrow it down to find exactly what you need for your project?
Before diving into some tips and tricks when it comes to the right search terms, it's crucial to understand the different types of licensing assigned to the content that you may come across on these websites.
Types of Stock Photo Licenses
There are three types of licenses used: public domain (PD), royalty-free (RF), and rights-managed (RM).
Public Domain (PD)
Public domain means that the image or graphic is free to use in both commercial and personal applications without the need to purchase a license.
Royalty-Free (RF)
Royalty-free is one of the two common licenses used on stock photography websites, and it refers to a copyright license where the user pays once for the content and is able to use that content in multiple applications. This option is more budget-friendly, but does not offer you exclusivity to the image.
Rights-Managed (RM)
Rights-managed is the other common license used on stock photography sites, and it refers to a more restricted copyright license where the user pays for the content and can only use that content in a single application for a specified amount of time. This option is more expensive, but it gives you exclusive rights to use the stock photo for the duration of your license.
How do I find the right image?
This is the tricky part. There are so many stock image websites out there, each with their own purchasing model, various types of licensing, and differing types of work. One of the most important things to note before deciding on a certain stock photo site to search through is understanding the particular application of your image, as different stock photo sites tend to prioritize different use cases—specifically digital media vs. traditional media.
Digital Media vs. Traditional Media
Digital media is essentially what it sounds like—any sort of media you would see on a digital device. Any images, audio, or video tracks you would see on a website would be considered digital media. Because these media files tend to be optimized for the web, they do not need to be as high-resolution.
Traditional media is media that you'd find anywhere from print publications to billboards to TV commercials. The licensing for the media in these types of ads may be more complicated—for instance, there might be a time limit or renewal fees for certain media. Additionally, you will most likely need very high-resolution files for these applications, so the price tends to be higher to mirror the quality.
How do I go about doing a search?
This is the part that I've struggled with the most as a designer—it's often quite overwhelming to find a starting point knowing there are millions of images out there to choose from. But once you figure out what exactly to search for, you've done a good amount of the work already just by narrowing down the selection before diving in.
When you've been asked to find stock photos that fit a certain aesthetic—let's say, technology—it's easy to fall into the trap of searching for images using terms that are too abstract, which likely won't get you the selection you need. Instead, try to focus on specific terms that are tangentially related to the category at hand—so for this example, you could search for 'computer' or 'tablet'. Your audience will connect with your imagery much more if they are concrete and understandable and not too abstract.
How do I avoid stock image stereotypes?
When you think of bad stock imagery, often what comes to mind is the sterile conference room, or the smiling receptionist—these generic images aim to cover broad concepts, which is why you tend to see them all over the place. Sometimes these stock image tropes are difficult to avoid even with the right search, so don't be too discouraged if you end up needing to sift through these.
It's often difficult to find an image that feels 100% authentic and unique to your brand, but this resource offers helpful insights when it comes to deciphering which images seem genuine versus generic. And fortunately, more photos are added to stock photo websites every single day, so there will always be something new to discover each time you need to search for an image.